Introduction
English is a stress-timed language which means certain words and syllables within a statement are stressed. Listen to me saying the following statement. You should start to hear a rhythm:
I try to eat a balanced diet.
Now you try. The stressed syllables are as follows:
I TRY to EAT a BALanced DIet.
Practice
Examine the following statements about food. First, count how syllables are in each statement. Then decide which ones are stressed by matching each statement (1-6) with the following pattern (a-e). One pattern is used twice.
I foot the bill if I have the money.
I often order a take away.
I wouldn't say I'm a fussy eater.
Processed food isn't good for you.
Our local shop sells ready meals.
My sister always plays with her food.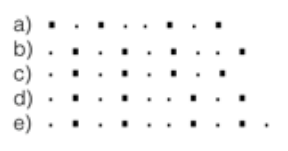 Listen and Repeat
Now listen and repeat each statement after me. Did you identify the correct stressed syllables?
The correct answers are
1 e
2 d
3 e
4 a
5 c
6 b